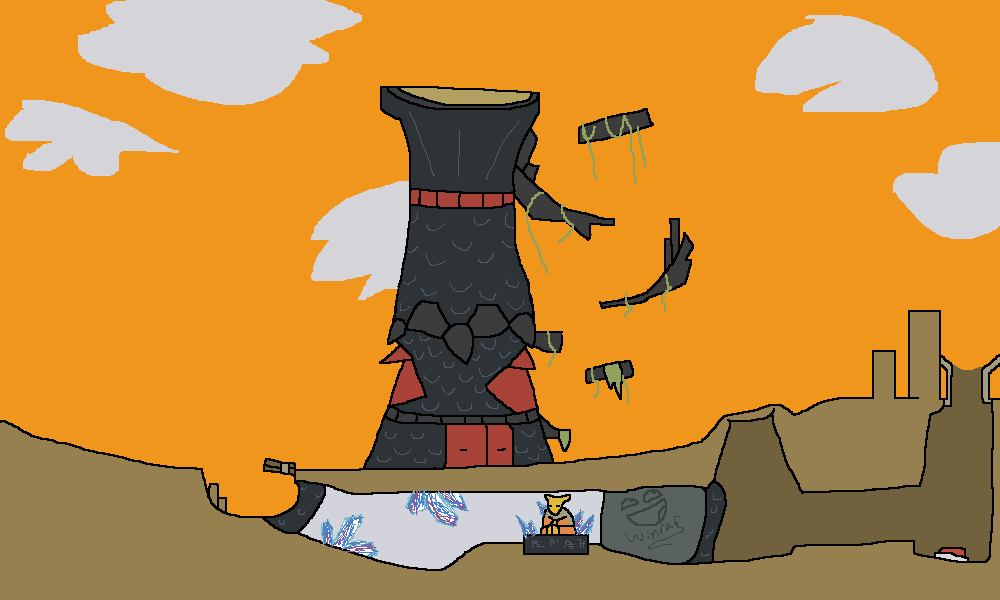 Welcome to PagodaBadlands
Lock stumbled upon this magnificent place when on a trek across the worlds.
He found a journal, describing every aspect and trick of this ancient battlefield.
Rigged with craters plummeting deep within its surface, a fabled 'Crystal caverns' holding the shrine of Padreal, and a tower honed only to those who can race to the top.
---------------------------------------------------------------------------------------------
The mechanics of the stage-
The doors to the cavern only unlock when a certain 'key' is presented. This unlocks a little more space.
The spring allows you to launch over across the field. Heavy's will barely launch, enough to get out. Averages go the distance shown below, and the lights- if angled right- will land somewhere on the tower's platforms.
The tower only has one side, and you must fight your way up there, as well as up there. It features a sumo ring for fighting.
Spoiler:
- the info of what happens in the stage.
After the room 'keys' are presented to either side,
this screen is shown: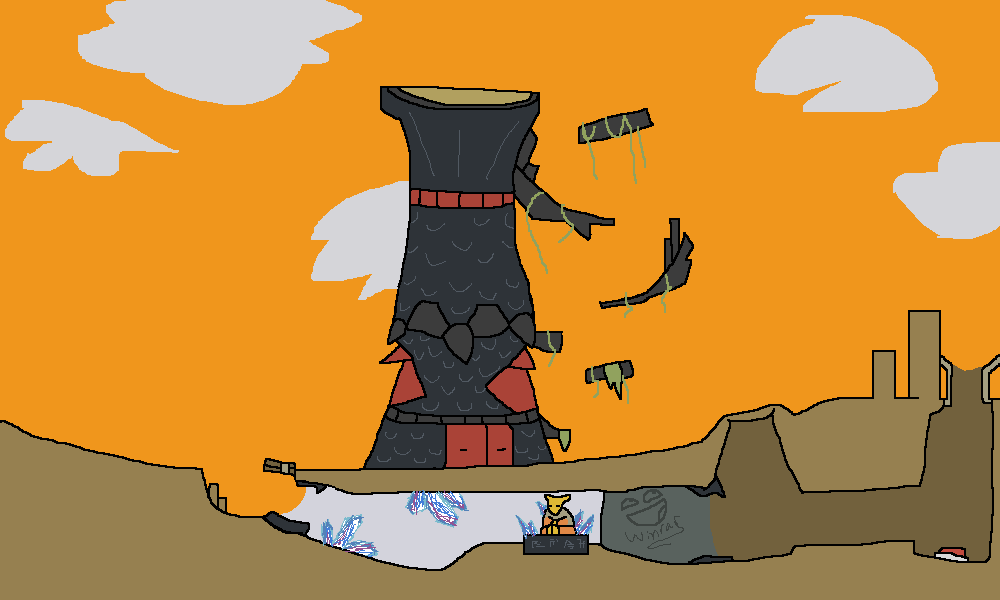 so please, enjoy your stay at the battlefield of the ancients.